Welcome to DirceOnLine.com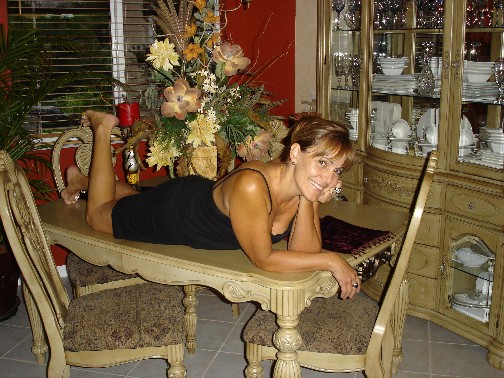 Quem sou eu / Who I am:
Portuguese:
Sou uma pessoa facil de se lidar, sou uma amiga fiel e adoro ajudar o próximo sem nada em troca...adoro minha casa cheia de amigos e familia. Tenho 2 filhas lindas e
1 filho lindo q são maravilhosos, q são a alegria da minha vida e eu amo muito eles! Tenho um marido q é muito bom pra mim e q eu amo ele demais...sou muito feliz com minha familia! Adoro animais principalmente os meus...tenho um cachorrinho Husky e 2 passarinhos q adoro ouvir cantar pela manhã. Gosto de sair pra dançar pois tenho paixão pela dança.
Vou parando por aqui, pq vcs já estão sabendo demais ao meu respeito. Só tenho q agradeçer a Deus por td q tem me dado não posso pedir mais nada a não ser q proteja minha familia!!!
English:
I am easy going and a faithful friend, and I will always help others, expecting nothing in return. I love to have my house full of friends and family. I have 2 beautiful daughters and 1 handsome son. They are all wonderfull and I love them, as they are the joy of my life. I love my husband and he is very special to me as well. I'm very happy with my family. I love animals and have 2 birdies that I love to hear sing in the morning, and I have a very special puppy named Husky. He's a grown Shitzu. I love to dance. I thank God for all I have and ask that he protects my special family!!!
Venha da uma olhada em algums de meus quadros em / Come take a look at some
of my pictures at:

Jeff & Dirce in the Grand Canyon:

E visite estas conexões também: / And visit these links too:
... and a great site to learn English: LEARN AMERICAN ENGLISH ONLINE
last update: 05/12/2020... but info on pets is out of date!